Tableau Desktop is freedom from the traditional business intelligence projects, waiting around to get started because the data is not prepared, one data source is not clean enough to use in a report, the data needs further classification to add more value, and then someone says maybe we need to build a "data warehouse" for reporting purposes.
Tableau Desktop is an application that lives on your Windows or Mac computer, it enables the end users to quickly develop data products to change the way they think about viewing, understanding, and slicing their data.
Tableau offers native features that allow anyone to connect to multiple data sources live, you can extract data to your local to speed up the discovery process, and there are an infinite amount of ways to build data stories because Tableau Software listened to their end users and made updates to their product accordingly.
What did they make Tableau desktop?
Building a report turns into a lot of custom development when you're not utilizing a product like Tableau desktop.
Tableau desktop gives everyone the ability to become a data visualization hero. A gamer changer. Anyone can be the data person who makes data products, which requires no code.
A world before Tableau Desktop.
Building custom connections to database in code is hard if you have never done it before.
Learning to utilize an API to gain data from an unstructured data source is not easy if you've never done it before.
Implementing any connection to any relational database can take a lot of time without a tool like Tableau Desktop. Also, Tableau offers the ability to connect to non-acid compliant databases, which enables deeper development capabilities to any technical resource.
Back to our analytics team…
Days go by and no one developed a single dashboard. Why? Because we are waiting for a data warehouse to be developed, the API isn't deployed yet, and the database for reporting isn't deployed for your team.
Tableau desktop helps you avoid the waiting for things to magically work within an organization.
Our favorite; "A stored procedure has to be built to kick off a job, a script that does some magic, or some other various term that the DBA or data engineer makes up for fun."
Zoom into tableau desktop…
Tableau desktop offers the ability to jump into the front-end, the portion of the work that executives, scientists, analysts, managers, and everyone cares about from an analytics point of view.
The front-end is where your end users are experiencing the solutions being developed, deployed, and overall built to help end users see and understand data. Leading us to our ultimate goal of being able to visually gain a competitive edge in your industry, drive optimization, remove expenses, or maybe you didn't know tables take longer than chairs because of the size of the box in region A. And with Tableau desktop, you can visually see the differences between region A and B.
Back to our Analytics team…
Waiting 6 months for a data architect to model data!?
Lots of waiting for 1 player is considered a waterfall, Tableau natively offers the ability to avoid data project waterfalls because it offers ETL within the desktop application. (I'm not talking about Tableau Prep)
Always waiting starts to throw the entire analytics project out of order, and instead of waiting, an analysts can utilize 6 months to prototype dashboards with end users.
A Business analysts can begin the project immediately and help the data architect define what is relevant in the data model before beginning.
Through hundreds of iterations and changing between different granularities and needs, Tableau offers the ability to instantly start developing these calculations and the ability to prototype solutions has turned into an instant transaction.
Tableau desktop lets you jump in and have fun!
Tableau desktop is a fun product and once you get a Tableau champion in your environment, end users will begin using dashboards, user experiences will be formed, new ideas of how to slice data, and different ways to find the competitive edge in your industry.
Tableau desktop is easy to jump into, ad-hoc is knocks down the walls of most data problems, it automates writing amazing SQL behind the scenes, and used by most businesses around the globe.
Tableau desktop is a great way to begin asking questions of your data without needing to wait for "preparedness" of an IT organization, a business analyst with no Tableau training can become data masters in their work environment.
The go-to tool BI software for ad-hoc data geek-out sessions and building right visual data stories takes minutes.
We offer advanced content on the Tableau Community too. For the nerds who scroll fast, check out these advanced pieces.
We offer fun community challenges. Solutions to many to many using SQL or some call it 'dynamic parameters.'
But before you get too techie; let's learn about Tableau desktop!
Product Developers and Product Managers Love Tableau Desktop.
We use the product non-stop. Keeping track of bills, photo slideshows, web design mockups, and much more.
Tableau the company did a great job making Tableau Desktop. They are masters of generating amazing user experiences.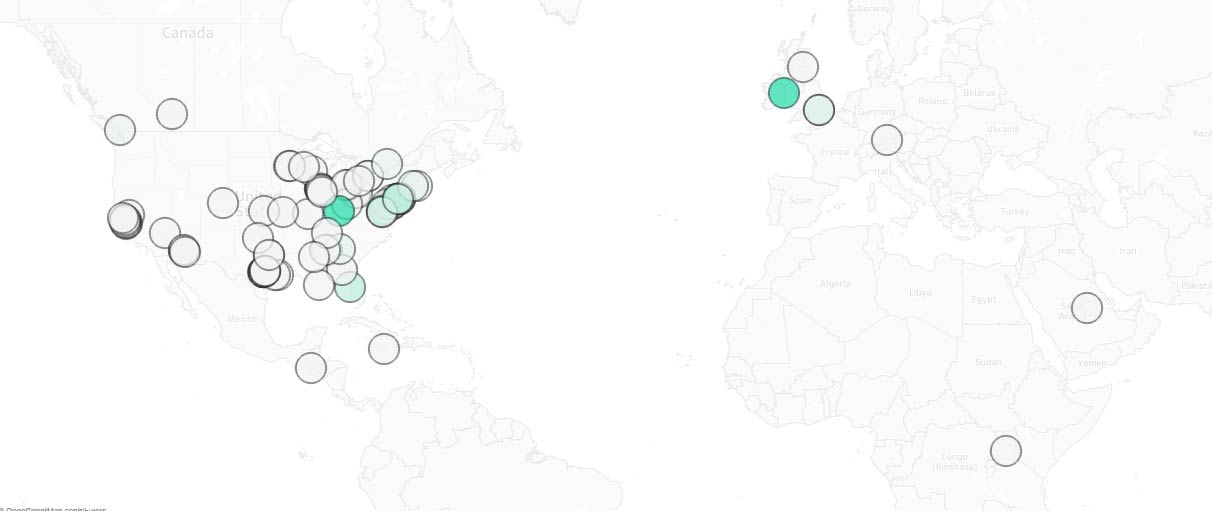 I've had the opportunity to help Tableau Desktop usage at the most advanced engagements when working at Tableau Software.
Have you ramped up on visualizations data in 2017? Along with Tableau Desktop, visualization in our business intelligence space has made a lot of interesting changes.
Tableau Desktop is a Magical BI Product
Tableau Desktop never fails. Projects go without a hitch. I've done Tableau consulting for 150+ clients and the product always works.
For the times it doesn't work, having worked at Tableau, we learned the support channels.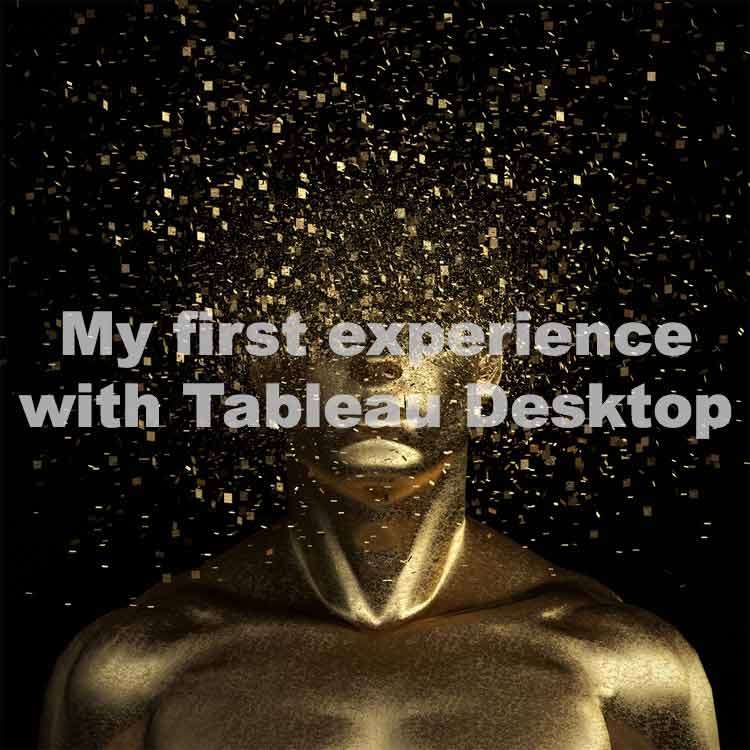 Tableau Consulting with Tableau Desktop completely dominates legacy reporting environments!
Tableau Software's Desktop tool is more than software. Tableau Desktop is an opportunity to work from anywhere at any time and add tremendous value.
Tableau Desktop and Your Brain Building Dashboards
Creative Tableau Developers is where the right hemisphere of your artistic brain meets the left logical side, and work together with mouse and keyboard to build data stories.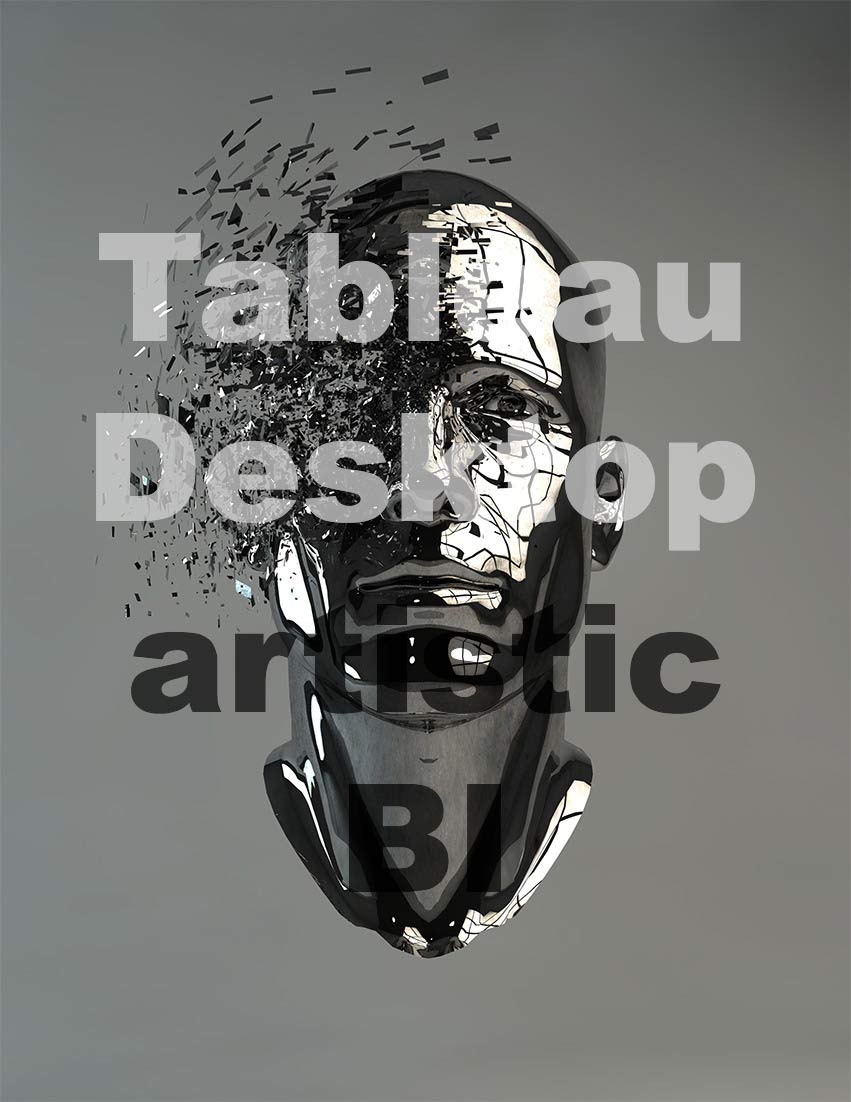 You can work online or offline, dive deep into analyzing data faster than any product before it, and the company Tableau heavily documents the software!
The software has a massive following and a growing community of product experts!
Downloading Tableau Desktop is quick, easy, and free for 15 days.
If you need help – follow our two-step tutorial. Download Tableau Desktop and then prepare to install.
It takes less than 5 minutes for the entire process if your internet is somewhat fast. The file size is between 300-450 depending on PC (32bit or 64bit) or MAC.
Installing Tableau Desktop is also straightforward and quick.
If you are having trouble with the installation process, use our quick tutorial and learn how to Install Tableau Desktop on your computer right now!
Use Tableau Desktop Offline?
Extract your data!
You can extract data your data and host it on your local computer.
The extract lives on your computer; it's faster than connecting live to the data source, which means it takes advantage of your computer's hardware.
Wait, So you're saying I can use Tableau Desktop without the Internet?
Once you've extracted your data, you're free to move around the cabin.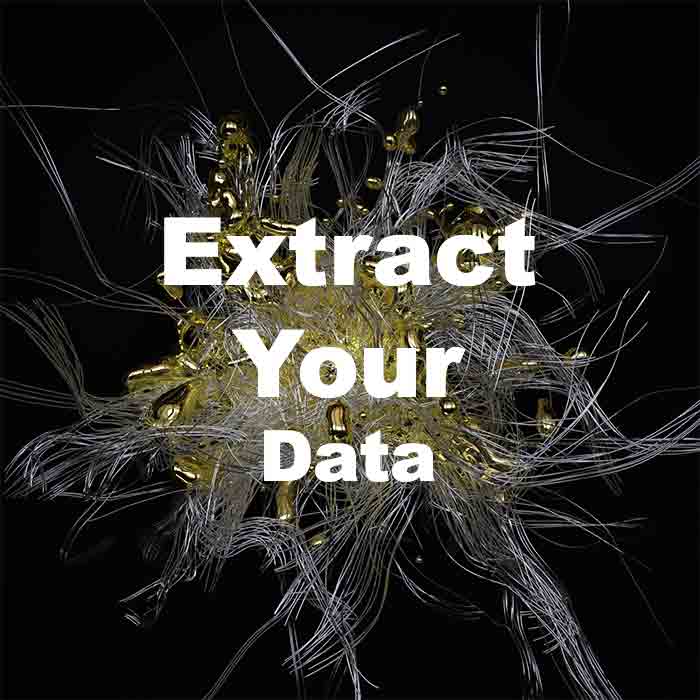 Yes, Tableau Desktop, used without being online.
When you're connected to an extract or source on your computer, without a connection to the database (unless you install MySQL on your Mac), you can freely go to the coffee shop, or get on an airplane and work 100% offline.
No Vpn, no database connection, just plug and play with the extract offline. Brilliant!
While you're offline, you can use this extracted data to build visualizations that will help you see and understand your data.
When you're connected to the internet – you have direct access to every happening database!
This BI software helps users quickly generate interactive visualizations and dashboards.
Tableau Desktop makes a Tableau Data Extract?
A Tableau Data Extract generates from most data sources with Tableau Desktop; it lets you take data offline and use your computer's hardware VS a live connection to a database.
The extract process generates a file called .tde or Tableau Data Extract. This Extract can live on your machine, it's 80-90% smaller and faster in most cases, and can be published to Tableau Server to be consumed by end users on the web.
For the fastest usage of Tableau, extract the data to your computer, and enjoy!
SQL Experience in Tableau Desktop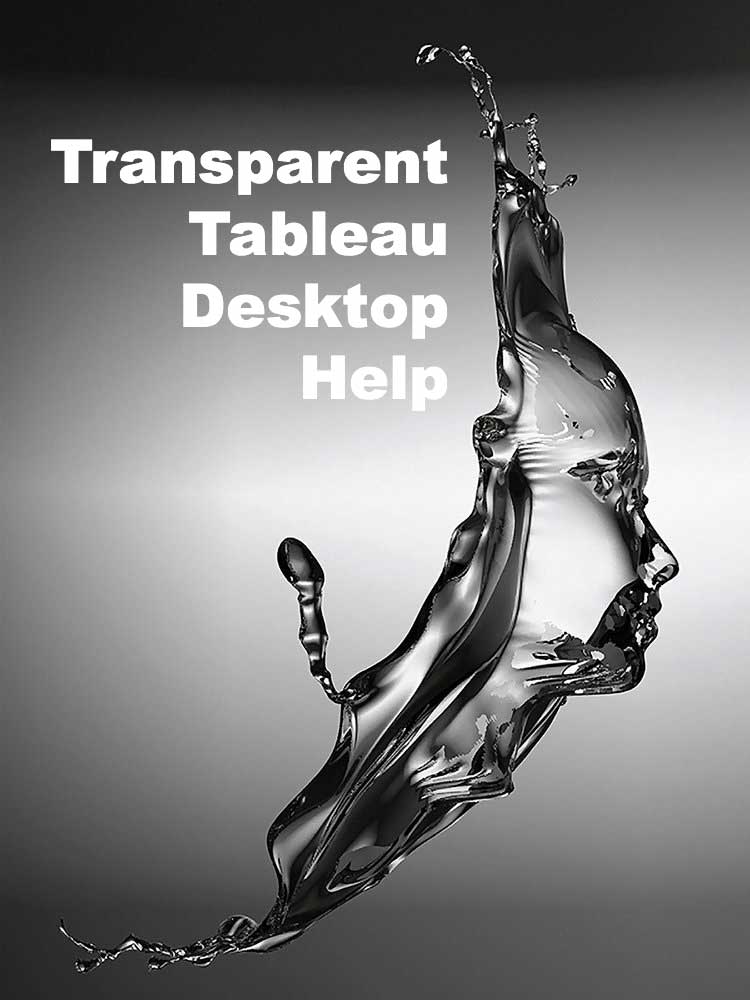 SQL Experience in Tableau Consulting means you're going to be a 1% user quickly.
SQL allows you to do anything with Tableau Desktop outside of the usual.
If you're coming into Desktop with a background in SQL, you're in luck. Tableau Desktop and SQL means anything is now possible – and if you're not awesome at SQL – have no fear!
Tableau software developers built every possible thing you will need, and it's only a couple of clicks away.
The desktop is packed with user-friendly clicks, which offer everyone advanced analysis calculations. AKA Table Calculations.
Is Tableau Desktop like Excel?
If you've made a living building content in Excel and now tasked with ramping up in Tableau Desktop, that's great news for you. Almost every Tableau Desktop calculation resembles the same usage and functionality as an Excel calculation.
Except, Tableau Desktop offers the data integrity of the data source passing you the data, versus Excel, which has an information governance strategy that goes as far as your fingers tips, per cell.
Learn Tableau Desktop File.
Tableau Desktop comes in two file types, a TWBX, and a TWB. The X contains data, and the TWB does not. TWB is a live connection, where the TWBX contains the data with the workbook.
They built this product ready to build visualizations, and tell stories.
Within minutes you're making impactful dashboards with global filters, connected to any data source, creating meaningful visualizations, and telling stories with your data.Desktop offers instant drag and drop access to a live SQL generation and comes stacked with front-end ETL possibilities with cross-database joins. What I'm trying to say is Tableau Desktop comes with a heavy punch in a small package.
Desktop is an Advanced Tool and Easy to Use
Desktop offers instant drag and drop access to a live SQL generator and comes stacked with front-end ETL. What I'm trying to say is Tableau Desktop comes with a heavy punch in a small package.
A product that allows any modern day Yoda or office Smart-Guy, a platform to shine on.
Tableau Desktop is an Analytical Magical Wand
.
When building business intelligence insights, we always lean towards Tableau as the front-end if pricing matches customer needs.
Nothing compares to the speed and agility of the product.
You're able to cast magic spells at sample data, which can then tell your database administrator how to build the data. We love how this turns the usual business intelligence project upside down.
Tableau Desktop says, 'Let's make the insights now!'
If you're a bit nerdy like us, Tableau Desktop is an excellent way to geek out.
First Time Tableau Desktop User?
If you've never used Tableau Desktop before, you will quickly learn they have a suite of data related products. Tableau Desktop is the product that goes on a PC or Mac. It's where the rubber meets the road.
What does Tableau Desktop do?
Tableau Desktop builds visualizations and paints stories with your data. It's easy to use and exciting for users to have access to advanced analytics without the usual burden. You do not need to be a programmer to use Tableau Desktop.

Tableau Desktop Inputs and Outputs.
Data is your input, and you will be able to connect data across nearly every data source. Storytelling, visualizations, and data analysis will be your output.
Determining your data story is best with the business. Business users are the ones with the logic! Business users the reason for the data to be there in most cases and know why it's there and what it means.
Then the business relies on IT to facilitate analysis across the organization. Tableau desktop catapults any skill level used to generate massive stories with data is critical and revealing how you progressed from point A to point B is equally important. Tableau carries native storytelling features that allow end-users to explain their journey and how they got there.
What is ETL and can you do it with Tableau Desktop?
Yes, Tableau Desktop does ETL in Tableau Desktop. That's what I call Front-end ETL.
Where the solution resides in the visualization product.
Extract Transform and Load. You extract the data from a source, you transform the data, and last but not least, you load the data into a target database.
Now you know about ETL, let's discuss! Try to avoid ETL fixes in Tableau Desktop. Although it can do it, it's not designed to clean data. Tableau Desktop is designed to visualize data.

Tableau desktop carries front-end ETL, and this means companies can now remove old data warehouse licenses and save hundreds of thousands of dollars because of a front end dashboarding tool! Talk about powerful!
ETL in Tableau Desktop – Developed for the Basic and Advanced User
Tableau Desktop – over the past 3-4 years – has made a point to improve all of the 'major requested' ideas coming from their community-driven forms.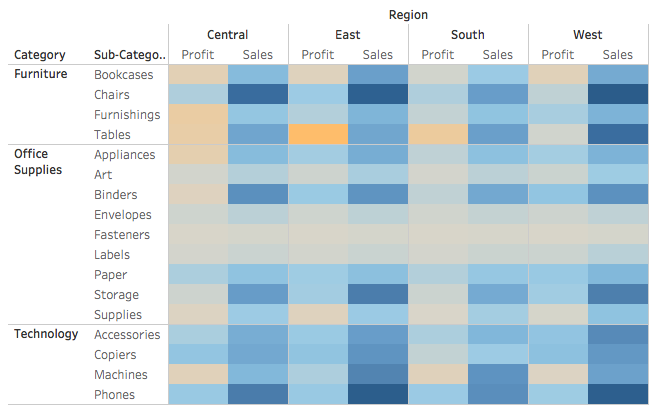 So, this technique does away with software licenses that cost 100k+. Knowing simple SQL allows you to build your data warehouse, in the product, with cross-database joins, and you can get rid of your old ETL tool.
Start Tableau Desktop
What are the minimum requirements to using Tableau Desktop on my computer?
Tableau Desktop Specs on Windows
Windows 7 + (32-bit or 64-bit)
Intel Pentium 4 or AMD Opteron processor or newer
2 GB memory
1.5 GB minimum free disk space
1366 by 768 screen resolution or higher
Tableau Desktop Specs on Mac
Tableau Desktop on Mac requires 10.10! That means if you're on 10.9, you will need to upgrade to take advantage of Tableau Desktop 10+.
iMac/MacBook computers 2009 or newer
OSX 10.10 or newer
1.5 GB minimum free disk space
1366 by 768 screen resolution or higher
How do I download Tableau Desktop on my computer or Mac?
This is an excellent opportunity to introduce you to the online help. Follow these instructions and begin your trial.
Begin your Tableau desktop download. Then install tableau desktop.
Tableau Desktop – Professional or Personal? Tableau built a mini connection version and a full data connection version. An examination will quickly explain which work best or follow along below.
Use Tableau Desktop Light or Full? Tableau has released a secondary Tableau Desktop for users who don't need the full swing of Tableau Desktop. You still get the entire product capabilities, and you only lose some connection capabilities to more enterprise-level data sources.
What's the difference between Tableau Desktop Professional or personal? (LEGACY)
This is no longer a part of the sales or subscription! Keeping here for archive purposes.
Personal – Tableau's front end – light version.
Professional – Tableau's front end – full version.
Under the hood, Tableau Desktop is XML
Tableau Desktop is completely XML and with easy to understand folder structures packaged in a TWBX file. You can turn a TWBX to a .zip file, now you have access to the XML in the directory, the data, and images.
---