Tableau Pricing has simplified to 3 different user purchases.
The Tableau price is broken into the users ability to access the Tableau Desktop product, exploring dashboards built by Tableau desktop users, or viewing reports.
Tableau Creator – Creators are anyone in your organization who connects to sources of data and crafts that data into something useful for themselves and others. In your organization today, they likely create reports and distribute them through email or a share drive. They are performing ad hoc analysis to answer deeper questions of their data. They are your data power users.
Tableau Explorer – Explorers are your modern business users – your mobilizing force for change. They may not have analyst in their title, but they're comfortable with data. They're looking to move their businesses forward and need to probe deeper into the data to find answers to their own questions. These answers are often outside the confines of pre-built reports.
Tableau Viewer – Viewers use data to inform and improve the decisions they make. Tableau Viewers can be anyone from team members who need data to perform many of their daily tasks, to people managers who need to see how their teams are progressing on important projects, to the CEO, who needs high-level metrics about the health of the business.
Tableau Creator gives business analysts, VPs, data architects, office admins, and rock stars the agility they need to build ad-hoc data discovery visualizations or self-service analytics.
The latest Tableau pricing w/ Tableau Creator comes with a new light weight ETL tool.
The explorer and viewer roles offer everyone the ability to see work being published online.
Opening the door to everyone asking and answering questions, without the lengthy delays of a traditional centralized BI model.
Removing the back and forth email chain of a common report/dashboard development.
Tableau Pricing is now bundled into 3 simple plans.
We recommend you work with your Tableau Software sales manager if you are looking to implement Tableau Server. You have 15 days to get your work completed, let them know about your installation, and if it will take longer than 15 days, tell them upfront.
The cost of Tableau is an annual purchase, not a month to month purchase, and they bundle in a Tableau Server user with every purchase too.
Using Tableau Creator or Tableau Desktop is a minimum cost of $909.30.
Tableau Creator Pricing $70
Every deployment requires at least one Creator.
The major difference with pricing moving to the latest versions of Tableau desktop is that you're gaining prep & blend software with your purchase.
$70user/month | billed annually
Discover insights with a powerful suite of products that support your end-to-end analytics workflow.
---
Includes: Tableau Desktop, Tableau Prep Builder, and one Creator license of Tableau Server.
There's no alternatives. You can't get desktop solo.
Tableau Explorer Pricing $35
$35user/month | billed annually
min. 5 Explorers required
Explore trusted data and answer your own questions faster with full self-service analytics.
---
Includes: one Explorer license of Tableau Server.
Tableau Viewer Pricing $12
$12user/month | billed annually
min. 100 Viewers required
View and interact with dashboards and visualizations in a secure, easy-to-use platform.
---
Includes: one Viewer license of Tableau Server.
The pricing on tableau has recently taken off into monthly licensing!
It's important to understand the executive overview of this business intelligence product because it's one of the most heavily used reporting tools in the industry!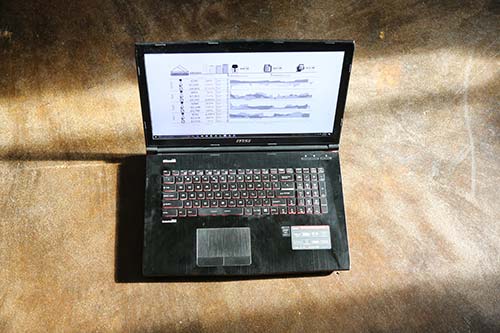 The cost of Tableau in the long run…
We built our company on Tableau consulting services, and we use all other competitor products for our internal analytics because some applications offer different flexibility – different functionality – and depending on the needs and requirements… our choice varies.
The long run has to do with your "desktop users." Tableau price will vary based on usage, best to chat about it with an expert.
We have experience with installing tableau server & building first time KPI dashboards across the following logos & many more. We know we can help you sort through your Tableau Pricing journey and happy to help you build your first visualizations too.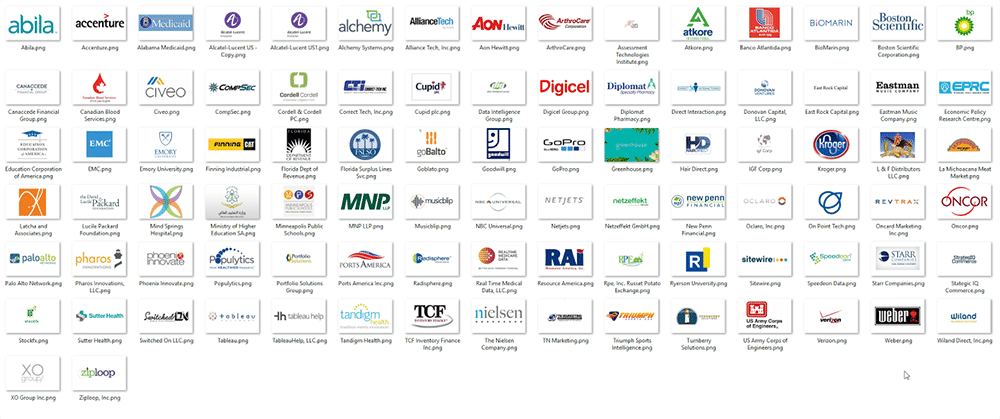 If you have any questions regarding the price of Tableau or if it makes sense for your environment, contact us.