Tableau Pricing has simplified to 3 different user purchases and Tableau aka Salesforce increased their price.
The Tableau price is broken into the users ability to access the Tableau Desktop product, exploring dashboards built by Tableau desktop users, or viewing reports.
Tableau Creator: Creators within your organization encompass individuals who establish connections with data sources and transform that data into valuable insights for both themselves and their colleagues. They typically engage in the creation of reports and disseminate them through methods such as email or shared drives. These data power users frequently engage in ad hoc analyses to address deeper inquiries arising from their data.
Tableau Explorer: Explorers represent the contemporary business users who act as a driving force for organizational change. While their job titles may not explicitly label them as analysts, they possess a comfortable familiarity with data. They are motivated to advance their respective businesses and require the ability to delve deeply into data to discover answers to their unique questions, which often extend beyond the confines of pre-built reports.
Tableau Viewer: Viewers leverage data to enhance their decision-making processes. Tableau Viewers encompass a wide spectrum of individuals, ranging from team members who rely on data for their day-to-day tasks, to department heads who need insights into the progress of critical projects, and even to the CEO, who depends on high-level metrics to gauge the overall health of the organization.
Tableau Creator caters to a diverse range of professionals, including business analysts, vice presidents, data architects, office administrators, and even SQL experts. It empowers them with the flexibility they require to craft on-the-fly data discovery visualizations and engage in self-service analytics.
Furthermore, the latest Tableau pricing, which includes Tableau Creator, introduces a new lightweight ETL (Extract, Transform, Load) tool. This tool adds a layer of efficiency to data management, making it easier to extract, transform, and load data for analysis.
The Explorer and Viewer roles extend this accessibility to a broader audience, granting everyone the capability to access and view work published online. This inclusivity fosters an environment where individuals can freely pose questions and provide answers, all without the typical delays associated with a conventional centralized Business Intelligence model.
As a result, Tableau Creator not only streamlines the development of reports and dashboards but also eliminates the need for extensive back-and-forth email exchanges during the report/dashboard creation process. This enhances collaboration and expedites the decision-making process across your organization.
Tableau Pricing is now bundled into 3 simple plans.
We recommend you work with your Tableau Software sales manager if you are looking to implement Tableau Server. You have 15 days to get your work completed, let them know about your installation, and if it will take longer than 15 days, tell them upfront.
The cost of Tableau is an annual purchase, not a month to month purchase, and they bundle in a Tableau Server user with every purchase too.
Using Tableau Creator or Tableau Desktop is a minimum cost of $900+.
Tableau Creator:

Price: $75 per user per month (billed annually).
What You Get: Tableau Desktop, Tableau Prep Builder, and one Creator license on Tableau Cloud.
Description: Unleash your analytics potential with our Creator package, essential for every deployment. This suite empowers you to discover insights and manage your end-to-end analytics workflow.

Tableau Explorer:

Price: $42 per user per month (billed annually).
What You Get: One Explorer license for Tableau Cloud.
Description: With Tableau Explorer, you can explore trusted data and find answers to your questions quickly, enjoying full self-service analytics capabilities.

Tableau Viewer:

Price: $15 per user per month (billed annually).
What You Get: Access to view and interact with dashboards and visualizations on a secure and user-friendly platform.
Description: The Tableau Viewer allows you to view and engage with dashboards and visualizations easily, making data insights accessible to everyone.
Here's the information presented in a simple table format:
Tableau Plan
Price per User/Month (Billed Annually)
Included Features
Tableau Creator
$75
– Tableau Desktop
– Tableau Prep Builder
– One Creator license on Tableau Cloud
Tableau Explorer
$42
– One Explorer license on Tableau Cloud
Tableau Viewer
$15
– View and interact with dashboards and visualizations on a secure platform
Having a solid understanding of the executive overview of Tableau is paramount. Tableau is not just another software solution; it's a top player in the realm of business intelligence and data analytics. Many organizations, regardless of their size or industry, rely heavily on Tableau to gain insights from their data, make informed decisions, and stay competitive in the market.
The recent shift to monthly licensing in Tableau's pricing structure signifies a broader industry trend toward greater flexibility and adaptability. This shift makes it easier for organizations to align their analytics capabilities with their evolving needs and financial constraints, opening the door to more accessible, scalable, and cost-effective data analytics solutions.
Being well-versed in Tableau's executive overview is a strategic advantage for businesses and professionals. It allows them to harness the power of Tableau to visualize and explore data, create interactive dashboards, and generate valuable reports. With its user-friendly interface and robust capabilities, Tableau has the potential to transform the way businesses leverage data for decision-making.
Whether you're an analyst, executive, or any professional seeking to unlock the potential of data analytics, understanding Tableau's significance as a widely adopted reporting tool is a critical step toward staying ahead in the data-driven world. By choosing the right Tableau plan, you can tap into its capabilities and drive your organization's success through data-driven insights.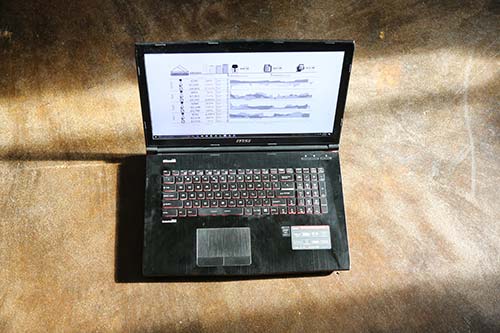 Our experience with tableau pricing.
We have experience talking to new users, clients, classrooms, and random people in elevators about Tableau pricing, and we are happy to help you learn more. However it's also good to start the conversation with Tableau about pricing with their software, and learn who your sales representative or account manager will be.
We have experience with Tableau Consulting; installing tableau server, building data products end to end, helping companies monetize their data, building APIs for webhooks to talk to on your internal servers, setting up tableau online aka tableau cloud for your customers, & even building first time KPI dashboards, including design services!
If you have any questions regarding the price of Tableau or if it makes sense for your environment, contact us.