We have accomplished another milestone in our software Canopys. Canopys v0.1.1 is coming soon and I'm here to explain more about the application, the update, and the future.
Our software canopys v0.1.0 is available on both Mac and Windows.
Also, we made Mac and Windows files available to download on the website, no sign up is required to download the file, the sign up is nested into Auth0, and this handles all of our authentication. This is a large step forward to offering a file and gaining information from end users in a safe method, we can't see any end users passwords and 100% of this is managed by Auth0's software.
We like auth0 for user authentication because it offers us a chance to focus on the product, not building and supporting a custom authentication solution, and this allows us to continue to drive innovations in the areas we fill are most important to growth.
Before we release the next version, please test our Canopys 0.1.0 Task Scheduler, and a Calendar view, similar to Google Calendar. Let us know what you think!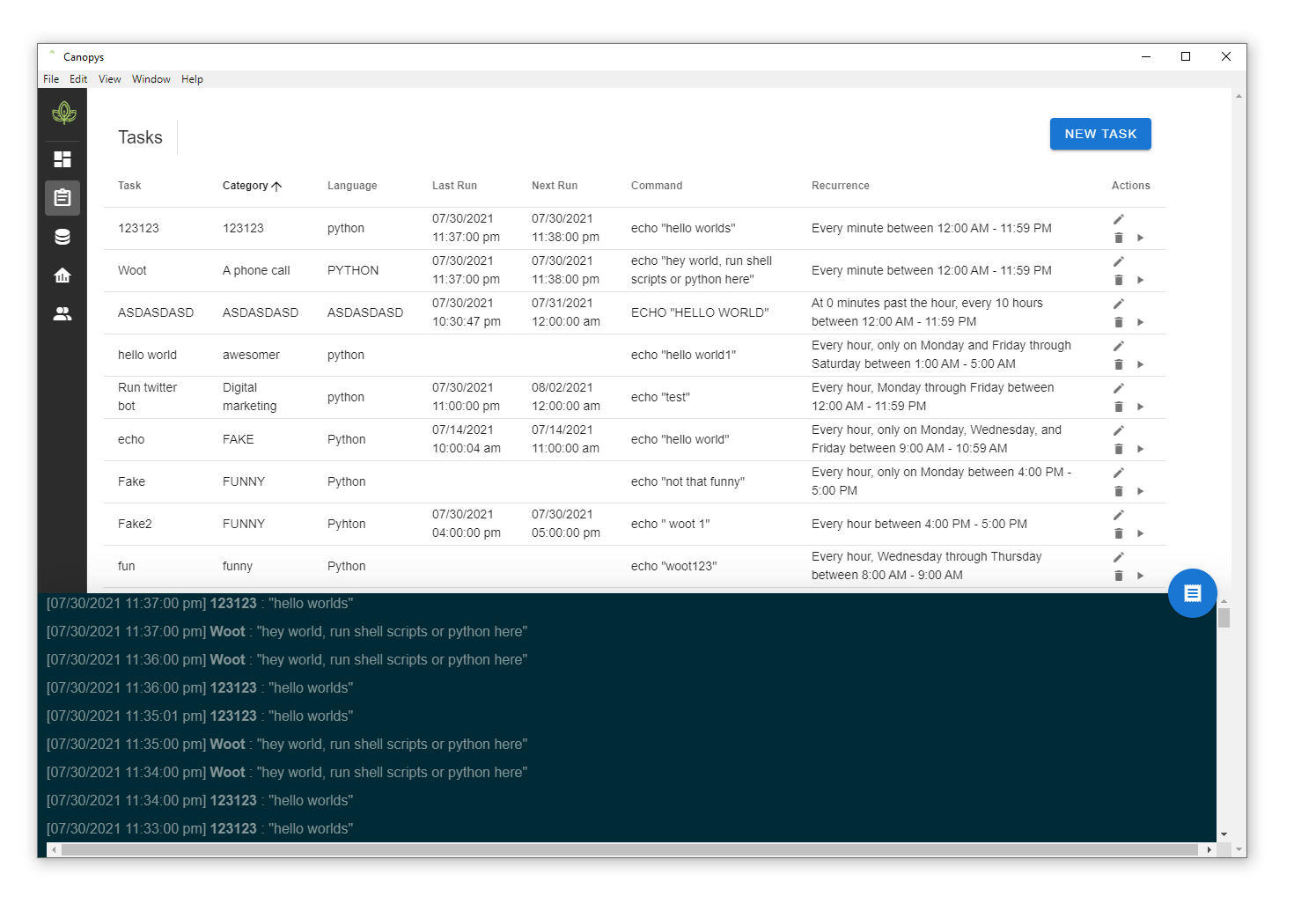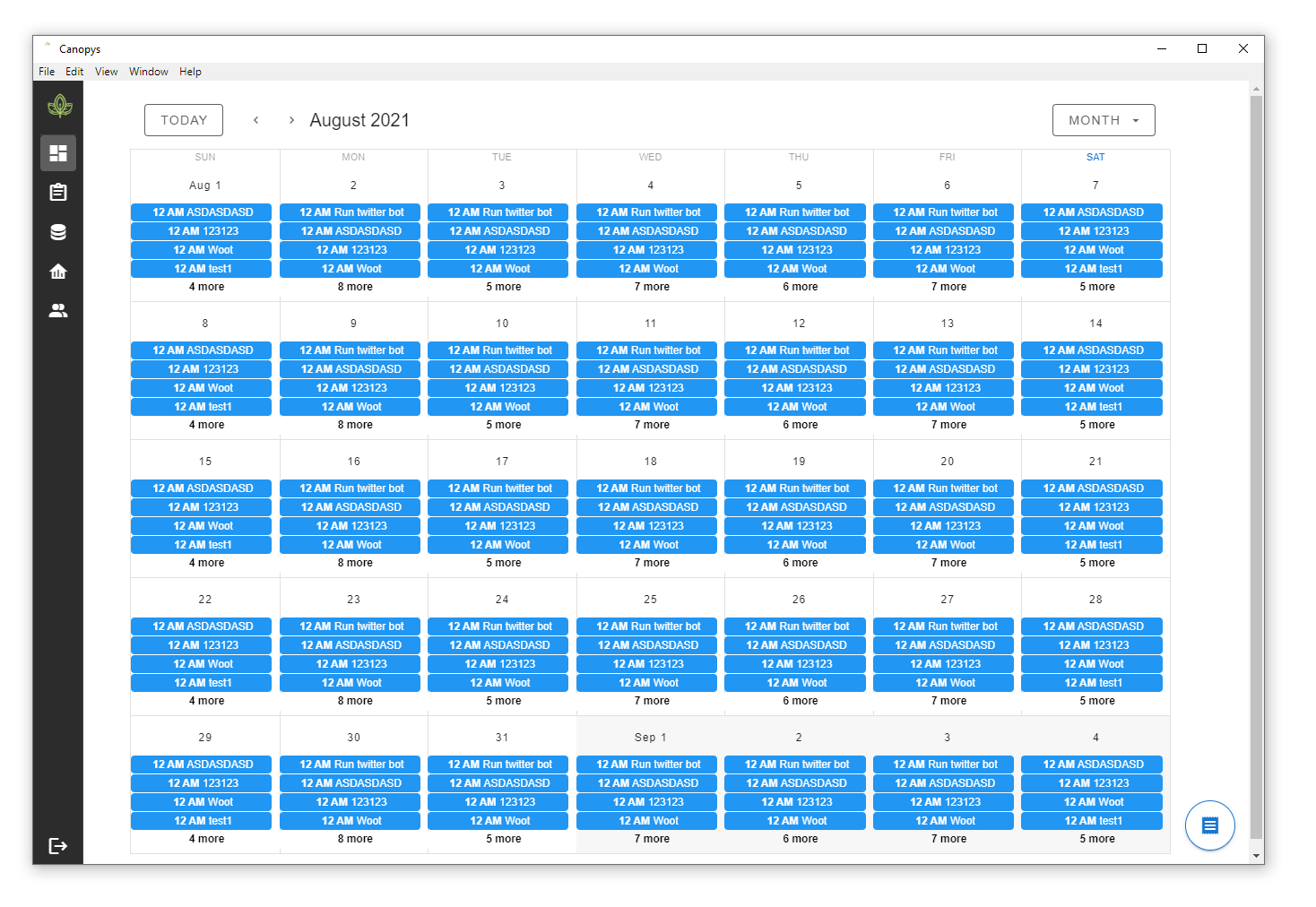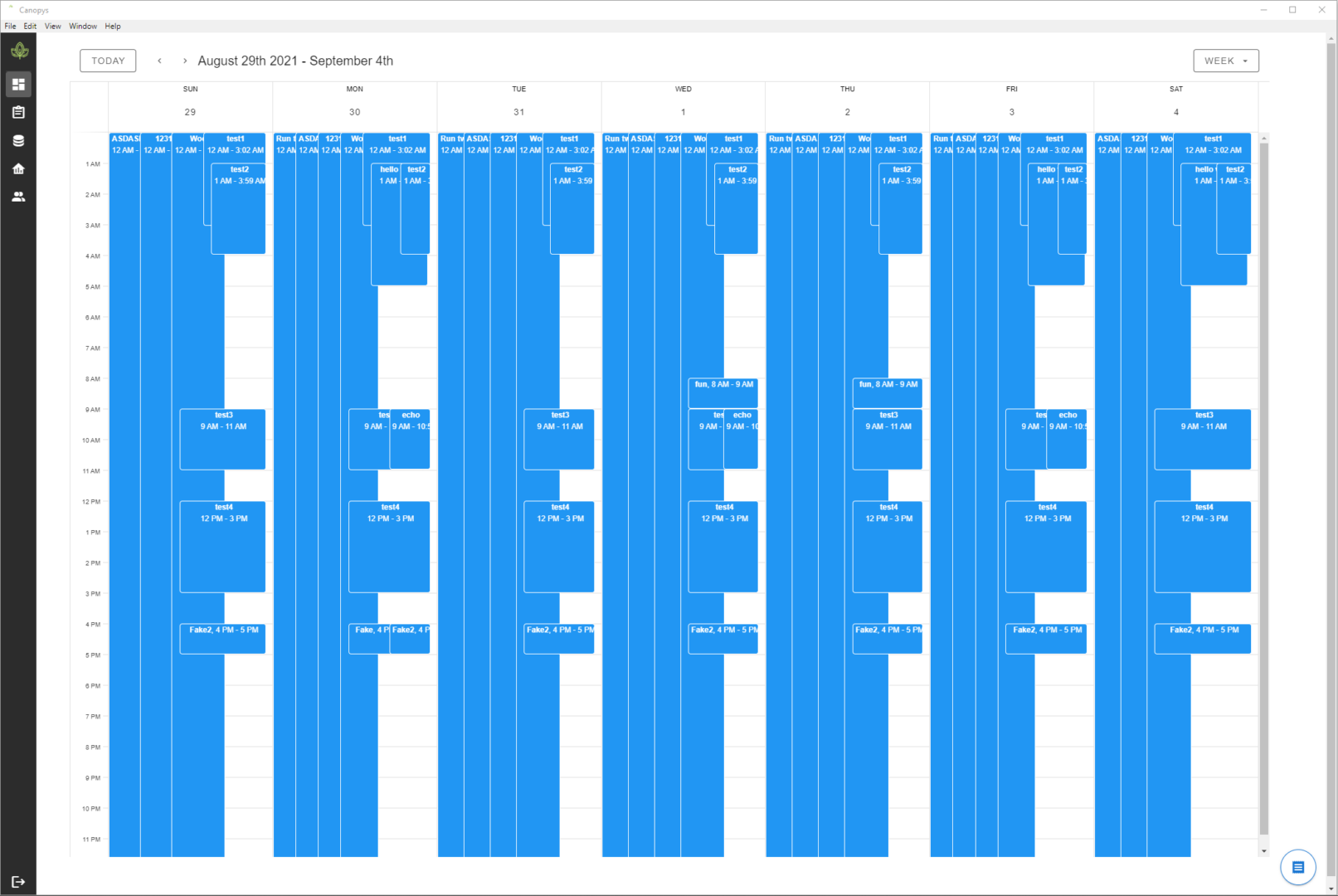 I know what you're thinking, this sure beats Windows Task Scheduler, and that's one of the many reasons we built this solution. We wanted to offer an easier workflow to generating a scheduled event.
Canopys Update v0.1.1 Details
We are adding two major apps to Canopys, Data Hub and Data Viz. This means we now have a full deployment solution. Task schedule, data storage, to analytics. All in one application.
Here's a list of details we are adding.
Adding data hub
Adding data viz
Adding two charts, line chart and pie chart

Data hub connects data to visualizations. Look how we offer data storage with 1 button. It accepts JSON and CSV files. We do not plan on increasing the data inputs because we do not want to be a data connector development company.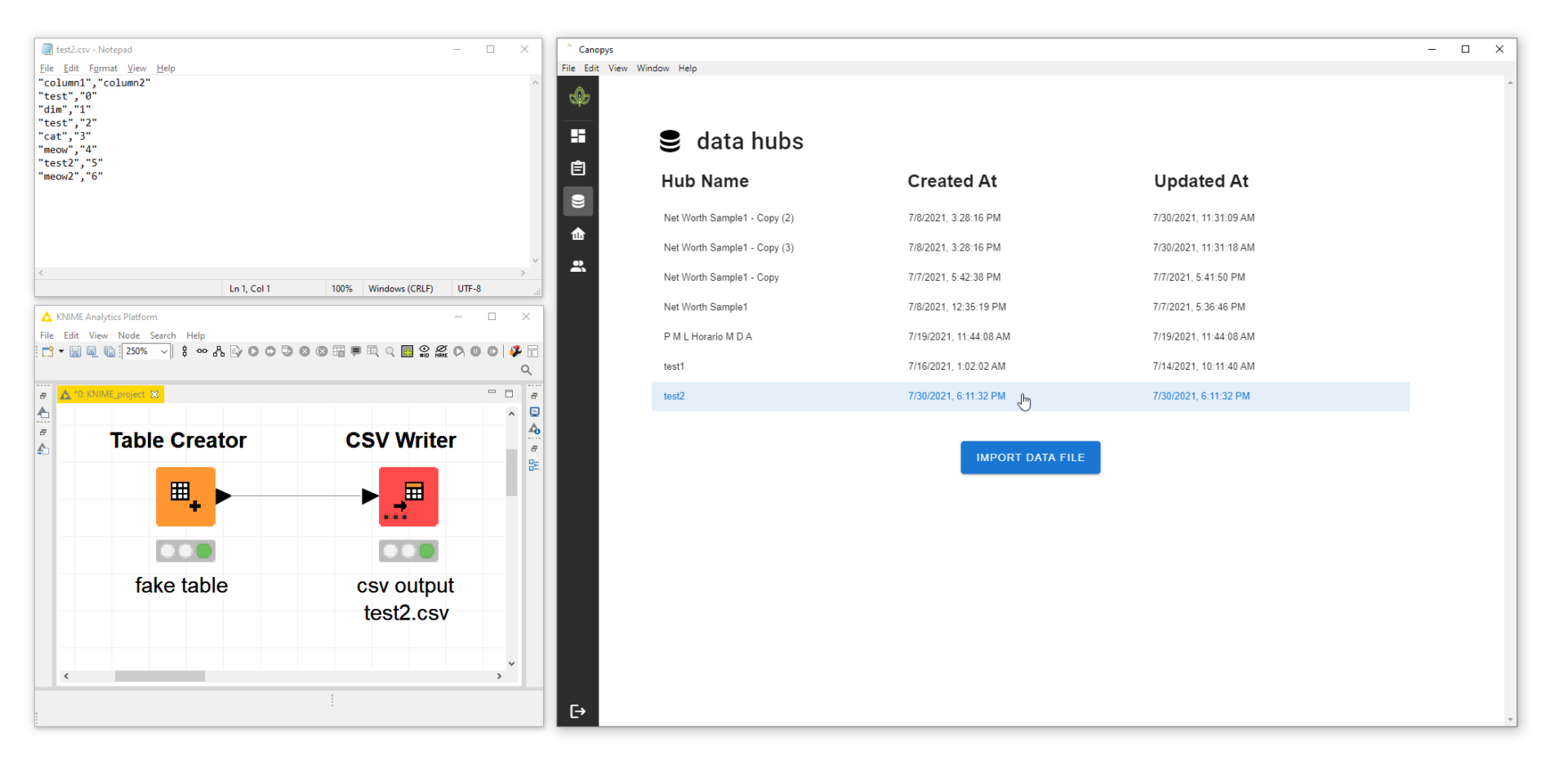 After the data is stored in Canopys, you can now build charts immediately. Data hubs feed your analytics and everything is contained in this one application. Data Viz, is where we are demoing the creation of a chart. In the future this area will be different.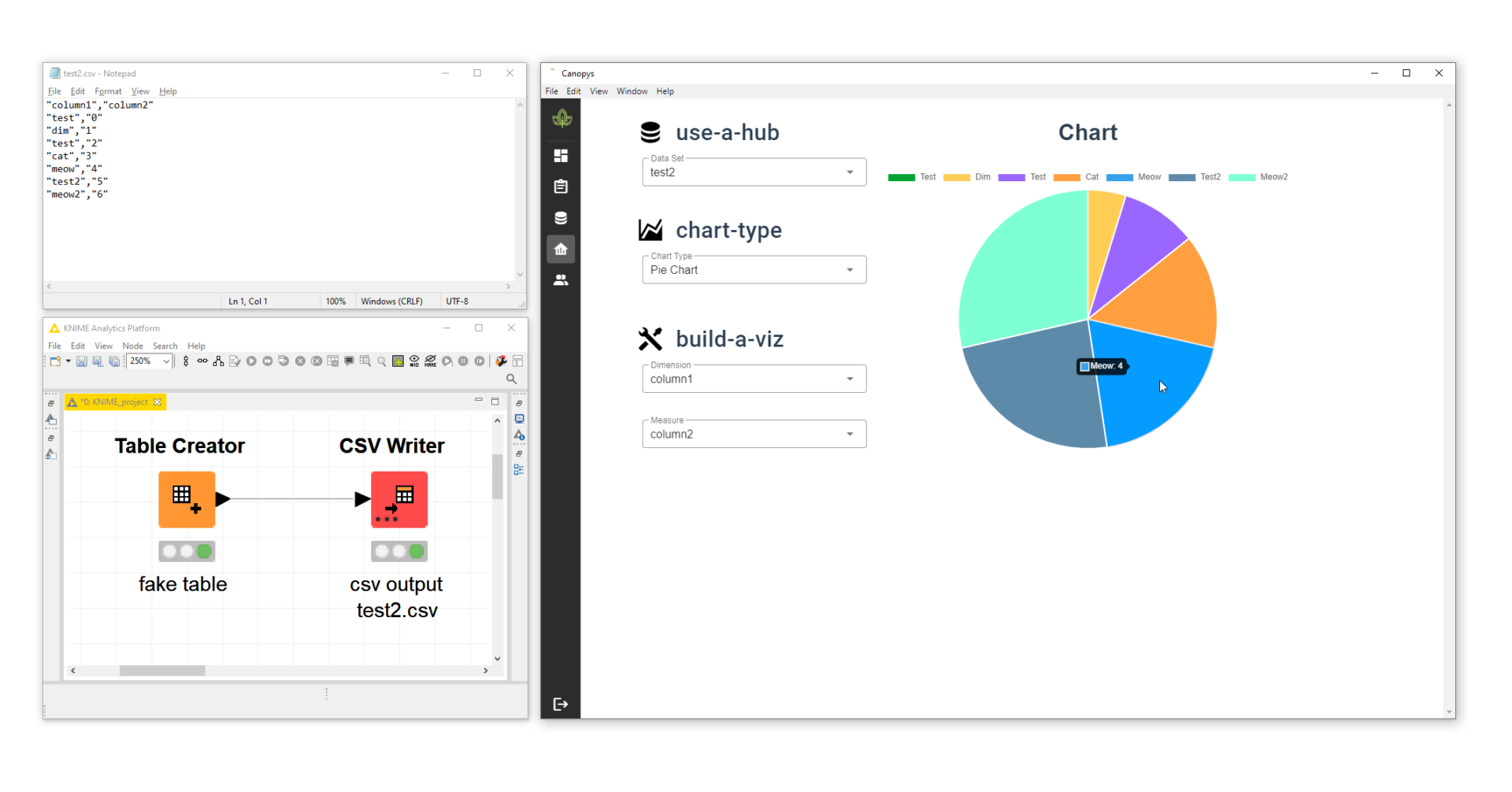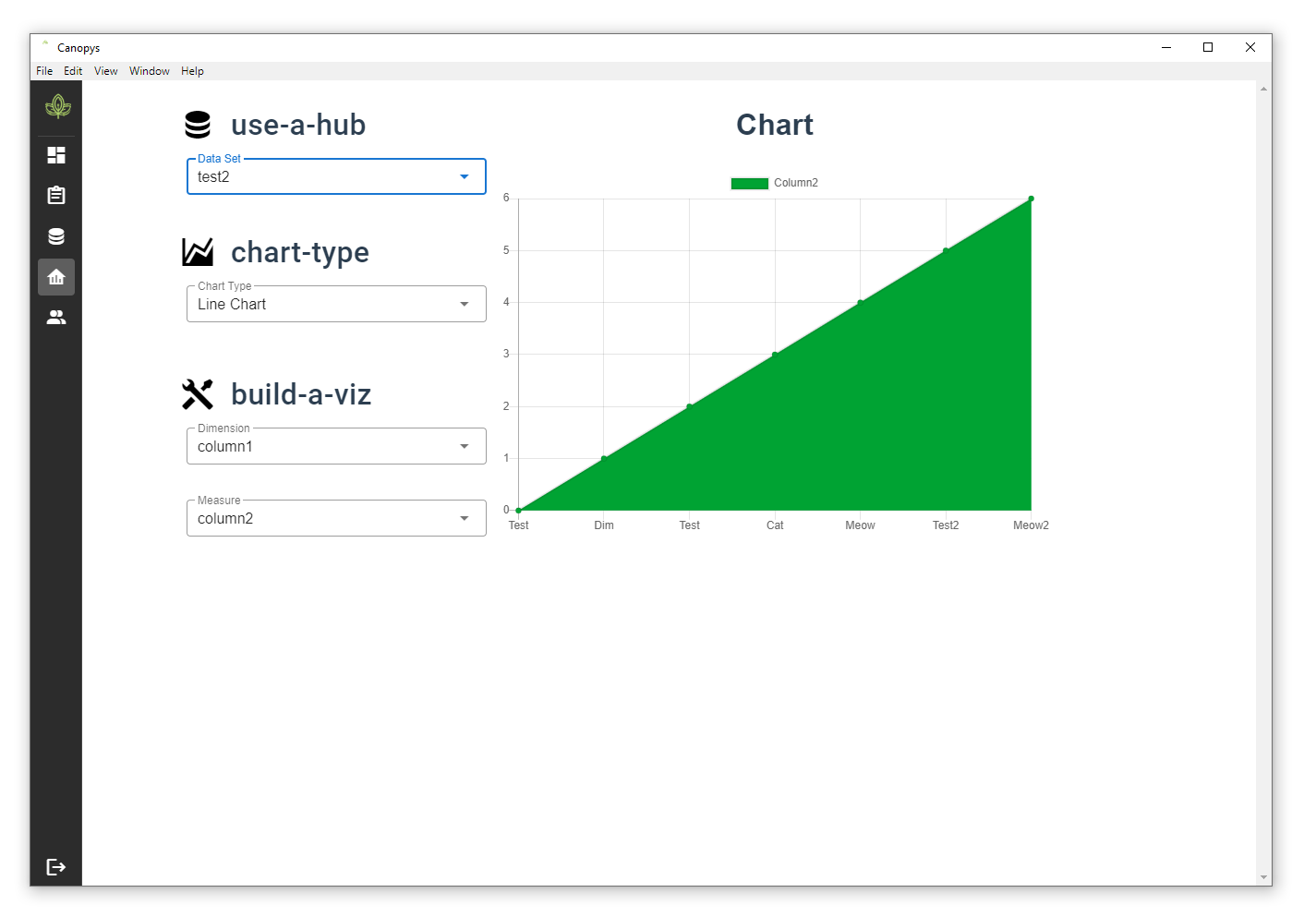 Below, please find more about the future of Canopys and FAQ.
FAQ and Future Thoughts for Canopys
How will Canopys offer Collaboration? The ultimate objective with any analytics application is sharing it with someone else, and embedding the chart in the web or app. We know our perspective on this 'requirement' will begin molding how people solve problems, which gives us an opportunity to change the way people solve problems.
What does the future hold? In the future there will be a place to build multiple visualizations and we are building a means of sharing these assets or data hubs with your teammates or clients.
Our team of engineers, wife and me included, we are all video game players, and we are building what we believe is a video game version of tech we have grown to love and adopt.
We aim to generate a user friendly multiple player video game in a realm of highly complex single player video games, a video game that does not require a certificate or engineering degree to be successful.
Are we adding more charts? Yes, that's the plan. Looking at KPI charts next. Once we have 4 or 5 visualizations or charts, we will be devoting all of our focus on the bigger features we want to make sure we do correctly.
Best,
Tyler Garrett
Directing Manager
https://www.linkedin.com/in/tableau-consulting/